Interventional Cardiology and Endovascular X-ray Surgery Department
The interventional cardiology and endovascular x-ray surgery department treats patients suffering from ischaemic heart disease, myocardial infraction, chronic heart failure, arterial hypertension resistant to pharmaceutical treatment, and different pathologies of disturbed circulation.
The following surgeries are performed:
Coronarography
coronarography and coronary arteries stenting
Aortography and ventriculography,
Arteriography of internal organs all arteries, as well as stenting
Renal arteries denervation at symptomatic arterial hypertension resistant to medications
Uterine artery and intraperitoneal organs artery embolization
Endovascular implantation of heart valves
Implantation of «snares» or vena cava filter
Endovascular intravascular ultrasound investigation
Stent-graft implantation
Transluminal implantation of aortic valve.
Specialists of the department conduct scientific and research works.
Head of the Department : Begylan Stambol
Chief resident: Akhatov Abay Nurtasuly
Cardiac reanimatologist: Hushayinhan Gulizi
Cardiologists:
Abdrakhmanova Akbota Zhanatbekovna
Abdrakhmanova Dinar Beissenovna
Kairatova Argul Kairatovna
Oralkhan Aida Oralkhankyzy
Sagintayeva Akmaral Yesbergenovna
Tleuberdinova Akbota Nurlanovna
Neurologists:
Idrisova Sakhipzhamal Shakirovna
Ospanova Zhanar Bakhytzhanovna
X-ray surgeons:
Issadin Maral Issadinkyzy
Teleubayev Darkhan Bekbergenovich
Intervention cardiologist: Dautbayev Abay Serikovich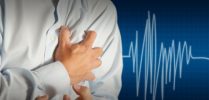 Date: 4.09.2017
Time: 05:34
Sorry, this entry is only available in Russian.
READ MORE ›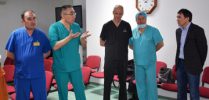 Date: 19.04.2017
Time: 06:19
Sorry, this entry is only available in Russian.
READ MORE ›